Watch or re-watch the Sunstar GUIDOR Webinar with Dr Angelo TROEDHAN
29/09/2020
In collaboration with Sunstar GUIDOR, Dr Angelo TROEDHAN hosted a live webinar on 08 July 2020.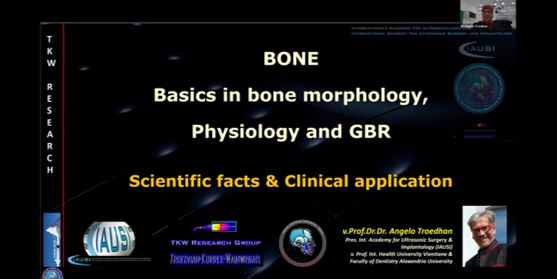 The webinar was based on the theme of "Basics in bone morphology, Physiology and GBR" which covered the following main points:
- How bone healing/regeneration works and how autologous bone and biomaterials osseointegrate
- Cases of ridge preservation with and without implants
- Alveolar ridge reconstruction in one-stage implant procedures.
In case you had missed the webinar or you simply wish to watch it again, please find the recording below (NB : skip to 5:30 directly to watch Dr Troedhan's lecture).
For any queries, please send an email to
[email protected]