Sunstar Global Webinar : 'The impact of oral health on the health of athletes'
23/09/2020
Join us for our next webinar!
Join us for our next webinar! In collaboration with the FDI World Dental Federation, Sunstar is organising a free webinar during which a panel of four experts, moderated by Professor Ian Needleman, will be discussing the impact of oral health on the health of athletes.
The panel of dental experts and athlete will discuss the relationship between oral health and athletes' performance, how sports can impact the oral health of athletes, from high energy drinks to high-contact sports, and how cavities and periodontal disease can cause inflammation and infections in the body which then have a negative impact on athletic performance.
Register for the webinar here: https://www.vcede.pl/2020/en

Thursday, 24th September 5.00 p.m. (CEST)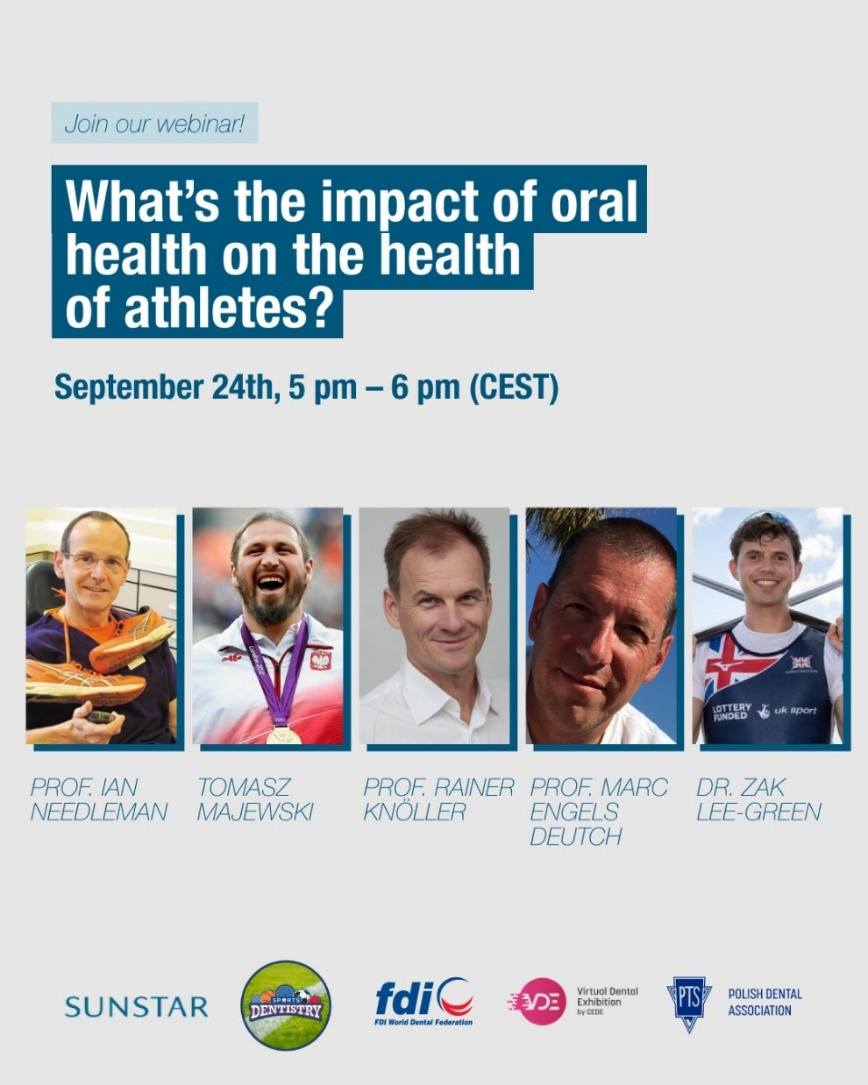 A total of four guidelines developed by Sunstar in partnership with the FDI World Dental Federation addressing amateur athletes, professional athletes, dentists and sports physicians, and sports organisations are available to download. Each set of guidelines emphasises the causes and consequences of poor oral health on sports performance and gives recommendations to improve both oral health and overall well-being.
Learn more about how oral health negatively impacts sports performance and download the guidelines here.